Return to Headlines
ETHS hosts Family Action Network event with Astro Teller
Oct 2, 2018 1:12pm CT
"Comic Book Lessons That Shape How I Lead"
Monday, October 8, 2018, 7:00 PM
Evanston Township High School Auditorium
1600 Dodge Ave., Evanston, 60201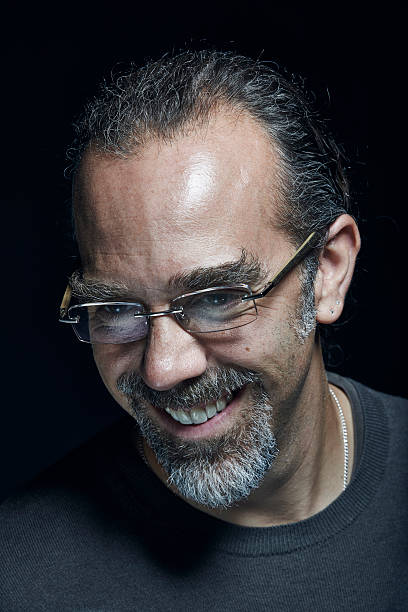 Astro Teller (Image from familyactionnetwork.net)
Evanston Township High School will host "Comic Book Lessons That Shape How I Lead" with Astro Teller, Ph.D., on Monday, October 8 at 7:00pm, in the school auditorium. The event, free and open to the public, is suitable for ages 12 and up.
Coming back to Evanston after 30 years away, Astro Teller, Ph.D., the brilliant and inspirational Captain of Moonshots at X, Alphabet's Moonshot Factory, will share lessons he learned from comic books and fantasy stories growing up that have shaped his career as a CEO, an inventor, a scientist, an entrepreneur, and as a writer. In addition to unpacking how comic book heroes and fantasy and science fiction novels taught him how to lead and manage, he'll share his perspectives on how you can come up with moonshot ideas and make them real. Alphabet's X is a R&D laboratory for building magical, audacious ideas that through science and technology can be brought to reality. Its first project was the self-driving car, and others soon followed: Google Glass, the Project Loon Internet service via balloons, Makani energy kites, and a drone delivery service called Project Wing. Dr. Teller, a self-described "culture engineer," has built a culture at X that rewards teams for taking risks, for audacity, and for failure, insisting that, "If you can't afford crazy, you can't afford brilliant."
Dr. Teller is also Co-Founder and current Director of Cerebellum Capital, Inc., a hedge fund management firm whose investments are continuously designed, executed, and improved by a software system based on techniques from statistical machine learning. He was the Co-Founder and CEO of BodyMedia, Inc., a leading wearable body monitoring company that was sold in 2013, and CoFounder and Chairman of Zivio Technologies, an intellectual property holding company. Dr. Teller taught at Stanford University, and was an engineer and researcher for Phoenix Laser Technologies, Stanford's Center for Integrated Systems, and The Carnegie Group. Dr. Teller is a Distinguished Alumni Award recipient, Class of 1988, from Evanston Township High School, and received a BS in computer science and an MS in symbolic and heuristic computation, both from Stanford, and a Ph.D. in artificial intelligence from Carnegie Mellon University.
ETHS is located at 1600 Dodge Ave., Evanston, 60201. The auditorium is wheelchair accessible. Guests should plan to arrive at least 15 minutes prior to 7:00pm to find parking and seats. Parking is available in the lot across from the main entrance, off of Dodge Avenue, or in the lots behind the high school. Parking is also available along Dodge Avenue according to posted City of Evanston signs.
The October 8 presentation is sponsored by Family Action Network (FAN), in partnership with Evanston Township High School D202 and the ETHS Office of Alumni Relations. For more information about FAN events and sponsors for the 2018-19 presentations, visit www.familyactionnetwork.net. For questions, email info@familyactionnetwork.net.