Superintendent & Principals
District 202 is a one-school district with administrators and district office staff located inside of Evanston Township High School. The building leadership team consists of dedicated administrators responsible for coordinating and supervising school district functions, as well as other school leaders and faculty members responsible for leading various day-to-day aspects of the school.
Superintendent
Phone: 847-424-7220
Email:
Degrees and Certifications:
Eric Witherspoon

Eric Witherspoon has been the Superintendent of Evanston Township High School (ETHS) District 202 since July 2006. Throughout his tenure at ETHS, Dr. Witherspoon has focused on equity and excellence to raise expectations and outcomes for all students. Knowing the freshman year is the gateway to a successful high school education, Dr. Witherspoon has provided the leadership to restructure the freshman experience by increasing rigor and expectations for all ninth-graders to prepare more students to take more honors and Advanced Placement classes (AP) during their four years of high school. In recent years, more AP classes have been added, and the number of students of all races taking AP classes has grown by over 300%.

ETHS is committed to having all students meeting high standards and preparing for careers and college when they graduate. Since Dr. Witherspoon came to ETHS, academic achievement has increased, due to strategic efforts to keep more students in school and learning. ACT results have reached the highest in the history of ETHS for seven consecutive years, and ETHS is now recognized by U.S. News and World Reports as well as the Washington Post as ranking in the top 2-3% of all high schools in the nation. The College Board has named ETHS one of the eight Inspiration Schools in America.

A key strategy has been to expand and enrich the ETHS partnerships with Northwestern University. Dr. Witherspoon worked closely with President Schapiro who envisioned investing in a partnership office at ETHS. The NU partnership office is now a vibrant center of activity at ETHS and has resulted in dozens of important partnerships that are connecting NU and ETHS faculty and students in meaningful ways. This innovative partnership is a collaboration model for other universities and school districts across the nation.

Dr. Witherspoon earned his Ph.D. from Purdue University in 1987 in educational administration and curriculum with a related area in management from Purdue's Krannert School of Management. He also holds an M.S. from Purdue and a B.A. from Hope College in Holland, Michigan with a double major in English and psychology.
Assistant Superintendent/Principal
Phone: 847-424-7043
Email:
Degrees and Certifications:
Marcus A. Campbell

Marcus Campbell has served as the Assistant Superintendent/Principal at ETHS since 2013. In this role he serves as the educational leader and chief administrator of all school operations at Evanston Township High School and is responsible for implementing and managing the policies, regulations, and procedures of the Board of Education to ensure that all students are educated and supported in a safe, equitable, culturally relevant and student-centered learning environment.

As the assistant superintendent of District 202, Dr. Campbell is responsible for providing leadership in the development of district strategy and organizational change, including effective instruction practices, impactful diversity and equity initiatives, and responsive programs and services. He provides administrative leadership to carry out the Board's Equity & Excellence Mission Statement and oversees the implementation of all District equity transformation programs, training, and initiatives to help improve the overall school culture for all students and to eliminate barriers to the equitable education of students from underrepresented backgrounds. His goal is to effectively engage students, staff, parents, the Board, and members of the community, clearly articulate the goals and priorities of the District and Superintendent, and build support for the District's mission while increasing pride and trust in the school.

Dr. Campbell earned his Ed.D. in Educational Leadership at National College of Education, National Louis University. He also holds an M.A. in Social and Cultural Foundations in Education from DePaul University and a B.A. from University of Illinois at Champaign with a major in English and minor in African American Studies.
Assistant Superintendent Curriculum & Instruction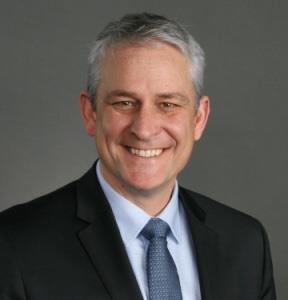 Phone: 847-424-7710
Email:
Degrees and Certifications:
Pete Bavis

Pete Bavis has served as the Assistant Superintendent for Curriculum and Instruction since 2012. He came to ETHS in July 2009 as the Associate Principal for Teaching and Learning. Dr. Bavis is an instructional leader dedicated to operationalizing equity and excellence through student access and success.

Dr. Bavis began his career as an English teacher at Steinmetz High School in Chicago. During his time in Chicago he founded and coached an award winning debate team. Dr. Bavis also served as the English Curriculum Director and Head of Library Resource Centers at Community High School District 218. He has 20 years experience in public education.

Dr. Bavis is a proud graduate of Tufts University, earned an M.A. from DePaul University, and a Ph.D. from the University of Illinois at Chicago. Outside of school, Dr. Bavis serves on the Justin Wynn Board and coaches EBSA baseball. Dr. Bavis and his wife Margaret live in Evanston. He has three children in Evanston public schools.
Associate Principal, School Operations & Logistics
Phone: 847-424-7222
Email:
Degrees and Certifications:
Robert E. Brown III

Robbie Brown became an Associate Principal at ETHS in 2013. Mr. Brown earned bachelor's degrees in history and elementary education from the University of Miami, FL, and a master's degree in Educational Leadership from West Virginia University. He holds an Illinois Professional Educator License with endorsements in General Administrative and Elementary Education. He also holds a Professional Administrative Certificate for Principal PK-12 and a Professional Teaching Certificate for Multi-Subjects K-8 in the state of West Virginia.

Prior to coming to ETHS, Mr. Brown held positions as an elementary teacher, middle school assistant principal and principal, district coordinator of human resources, and high school assistant principal.
Associate Principal, Educational Services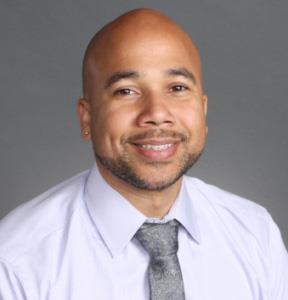 Phone: 847-424-7700
Email:
Degrees and Certifications:
Keith Robinson

Keith Robinson was named Associate Principal for Educational Services in 2017. Prior to joining ETHS, he served as the Assistant Principal of Operations at Niles North High School in Skokie. He also previously taught English at ETHS from 2001-2005.

Dr. Robinson holds an Ed.D. in Educational Leadership from National-Louis University in Chicago, an M.A. in Educational Administration and Supervision from Roosevelt University in Chicago, and a B.S. in Secondary English from Ball State University in Muncie, Indiana.
Associate Principal, Instruction & Literacy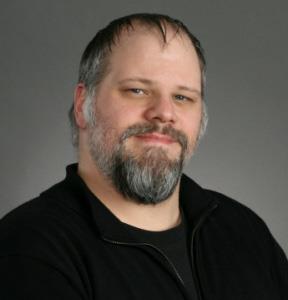 Phone: 847-424-7761
Email:
Degrees and Certifications:
Scott Bramley

Scott Bramley was named Associate Principal for Instruction and Literacy in 2014. He joined Evanston Township High School as the Department Chair for English and Reading in 2012. Prior to that he served as an English teacher, Literacy Coach, and Literacy Center Coordinator at Niles North High School in Skokie. He has also held adjunct faculty posts at Westwood College and Concordia University Chicago.

Mr. Bramley earned a B.A. in English and Secondary Education from Loyola University Chicago, an M.A. in Teaching and Learning from St. Xavier University, and an M.A. in School Leadership from Concordia University Chicago.
Associate Principal, Student Services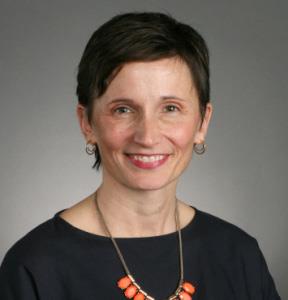 Phone: 847-424-7575
Email:
Degrees and Certifications:
Taya Kinzie

Taya Kinzie was named Associate Principal for Student Services in March 2015. She has been employed at Evanston Township High School for eleven years, during which time her roles have included Dean and Special Education Social Worker. Ms. Kinzie is also a Spanish/English bilingual Licensed Clinical Social Worker, and has previously served students and families in Waukegan Public Schools and social service agencies.

Her commitment to social justice and equity in education is complemented by her focus on students' resilience, strengths, needs, and goals for the future. Throughout the country Ms. Kinzie has provided workshops on topics including social emotional learning (SEL) in the general and special education settings, crisis prevention and intervention, and restorative justice practices in schools.

Ms. Kinzie earned an Ed.S. in 2012 from National Louis University and a M.S.W. from the University of Illinois at Chicago in 1998.