Return to Headlines
ETHS hosts Family Action Network event with Meg Jay, Ph.D.
Nov. 16, 2017 8:24pm CT
The following announcement is provided by Family Action Network.
Supernormal: Stories of Adversity, Resilience, and Growth
Tuedsday, November 28, 2017 at 7:00 PM
Evanston Township High School Auditorium
1600 Dodge Ave., Evanston, 60201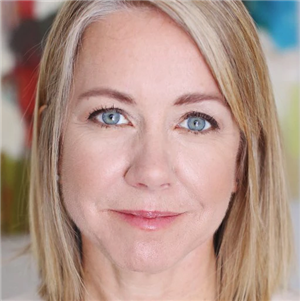 Evanston Township High School will host "Supernormal: Stories of Adversity, Resilience, and Growth" with Meg Jay, Ph.D. on Tuesday, November 28 at 7:00pm, in the school auditorium.
Whether it is bullying, the loss of a parent to divorce or death, an alcoholic or mentally ill family member, domestic violence, neglect, or emotional, physical, or sexual abuse, early adversities are experienced by nearly 75% of us. But these experiences are often kept secret, as are our courageous battles to overcome them.
In her latest book, Supernormal: The Untold Story of Adversity and Resilience, clinical psychologist Meg Jay, Ph.D., Associate Professor of Education at the University of Virginia, interweaves cutting-edge research with her work with clients and students over nearly two decades. The book tells the tale of ordinary people made extraordinary by these all-too-common experiences, everyday superheroes who have made a life out of dodging bullets and leaping over obstacles in their way, even as they hide in plain sight as doctors, artists, entrepreneurs, lawyers, activists, parents, teachers, students, and readers.
We're familiar with the well-known supernormals: Oprah Winfrey, Oliver Sacks, Sonia Sotomayor, Stephen Colbert, LeBron James, Alan Cumming, Howard Schultz, Jay Z., Viola Davis, Andy Warhol – their stories illustrate that even those who have achieved phenomenal success have struggled along the way, and the journey from adversity to resilience is never a straight line for anyone. Adversity is more common -- and resilience more complicated – than we acknowledge.
Dr. Jay's previous book, The Defining Decade: Why Your Twenties Matter and How to Make the Most of Them Now, has sold more than 250,000 copies in all formats and launched one of the most successful TED Talks to date, with more than 10 million views.
ETHS is located at 1600 Dodge Ave., Evanston, 60201. The auditorium is wheelchair accessible. Guests should plan to arrive at least 15 minutes prior to 7:00pm to find parking and seats. Parking is available in the lot across from the main entrance, off of Dodge Avenue, or in the lots behind the high school. Parking is also available along Dodge Avenue according to posted City of Evanston signs.
The November 28 presentation is sponsored by the Family Service of Glencoe, Joseph Sears School, Lake Forest Academy, the National Alliance on Mental Illness-Cook County North Suburban, North Shore Country Day School, and the Wolcott School.
For more information about FAN events, visit www.familyactionnetwork.net. For questions, email info@familyactionnetwork.net.