Return to Headlines
ETHS hosts Family Action Network event April 9 with Sam Quinones
Apr 3, 2018 12:50pm CT
The following announcement is provided by Family Action Network.
"Dreamland: America's Opiate Epidemic and How We Got Here"
Monday, April 9 at 7:00pm
Evanston Township High School Auditorium
1600 Dodge Ave., Evanston, 60201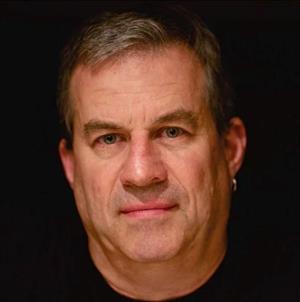 Sam Quinones (image from www.familyactionnetwork.net)
Evanston Township High School will host "Dreamland: America's Opiate Epidemic and How We Got Here" with Sam Quinones on Monday, April 9 at 7:00pm, in the school auditorium. Special guest discussants include Admiral James A. "Sandy" Winnefeld, Jr. and Mary Winnefeld, co-founders of Stop the Addiction Fatality Epidemic (SAFE), founded following the death of their 19-year-old son Jonathan from an accidental opioid overdose. The event, free and open to the public, is suitable for ages 12 and up.
Sam Quinones is a Los Angeles-based freelance journalist and author of three books of narrative nonfiction. His latest book is Dreamland: The True Tale of America's Opiate Epidemic, which recounts twin stories of drug marketing in the 21st century. One story is how a pharmaceutical corporation promotes its legal new opiate prescription painkiller as non-addictive. Meanwhile, immigrants from a small town in Nayarit, Mexico devise a method for retailing black-tar heroin like pizza in the U.S., and take that system nationwide, riding a wave of addiction to prescription pills from coast to coast. The collision of those two forces has led to America's deadliest drug scourge in modern times.
Quinones is formerly a reporter with the Los Angeles Times, and is a veteran reporter on immigration, gangs, drug trafficking, and the border. His talk will focus on the various origins of our epidemic of opiate addiction, including pain specialists, pharmaceutical company marketing, doctors' prescribing, a changing heroin market, Mexican traffickers, the destruction of community and isolation of American life.
ETHS is located at 1600 Dodge Ave., Evanston, 60201. The auditorium is wheelchair accessible. Guests should plan to arrive about 15 minutes prior to 7:00pm to find parking and seats. Parking is available in the lot across from the main entrance, off of Dodge Avenue, or in the lots behind the high school. Parking is also available along Dodge Avenue according to posted City of Evanston signs.
FAN will also host a presentation with Sam Quinones on Tuesday, April 10 at New Trier High School's Northfield Campus (details at www.familyactionnetwork.net). Free CEUs are available April 10 for Illinois social workers, professional counselors, and clinical psychologists (register at www.bit.ly/FANQuinones). The April presentations are sponsored by Family Action Network (FAN) in partnership with Compass Health Center, Compass Addiction Treatment Center, Counseling Center of the North Shore, Family Service Center, Family Service of Glencoe, and PEER Services, Inc.
For more information about FAN events and sponsors for the 2017-18 presentations, visit www.familyactionnetwork.net. For questions, email info@familyactionnetwork.net.