Return to Headlines
FAN event with Nicholas Pearce, Ph.D. comes to ETHS on April 10
March 22, 2019 8:12am CT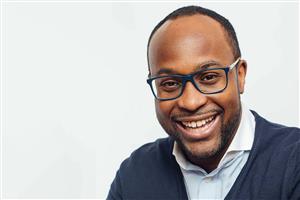 Nicholas Pearce, Ph.D. (image from www.familyactionnetwork.net)
Evanston Township High School will host "The Purpose Path: A Guide to Pursuing Your Authentic Life's Work" with Nicholas Pearce, Ph.D., on Wednesday, April 10, beginning at 7:00pm, in the school auditorium, located at 1600 Dodge Ave. The event is free and open to the public, suitable for ages 12 and up. Pearce will be interviewed by Marcus Campbell, Ed.D., ETHS Assistant Superintendent and Principal.
Some of the world's most successful companies are not simply profit-driven, but purpose-driven. They identify the purpose behind why they do what they do, and then let their "why" drive what they do every day. In his first book, The Purpose Path: A Guide to Pursuing Your Authentic Life's Work, Pearce argues that we all should do the same: discover our "why" and commit to the journey of aligning our daily work with our life's work. The book is organized around five key questions: 1) What is success?; 2) Who am I?; 3) Why am I here?; 4) Am I running the right race?; and 5) Am I running the race well? The Purpose Path is for people in any field who long to have more than just a job or a career, but a true vocation that allows them to "connect their soul with their role."
A scholar, speaker, entrepreneur, and pastor, Professor Pearce is an award-winning management and organizations professor at Northwestern University's Kellogg School of Management, founder and CEO of The Vocati Group, a global executive advisory firm, and assistant pastor of Chicago's historic Apostolic Church of God. He sits at an unconventional intersection of academia, business, and faith. He has advised and coached leaders of Fortune 500 corporations, communities of faith, and social impact organizations on six continents. He and his work have been featured in Bloomberg Businessweek, The Chicago Tribune, CNN, Fast Company, Forbes, Fortune, Harvard Business Review, The New York Times, and The Washington Post.
Guests should plan to arrive at least 15 minutes before the start of the event to find parking and seats. The auditorium is wheelchair accessible. Parking is available in the lot across from the main entrance, off of Dodge Avenue, or in the lots behind the high school. Parking is also available along Dodge Avenue according to posted City of Evanston signs.
The April 10 presentation is sponsored by Family Action Network (FAN), in partnership with Evanston Township High School D202, Fusion Academy, New Trier High School D203, the New Trier Parents' Association, and North Shore Country Day School. For more information about FAN events and sponsors for the 2018-19 presentations, visit www.familyactionnetwork.net.