Return to Headlines
ETHS hosts Family Action Network event with Ta-Nehisi Coates on October 4
September 27, 2019 5:15pm CT
The following announcement is provided by Family Action Network.
"The Water Daner: An Evening with Ta-Nehisi Coates"
Friday, October 4, 7:00 PM
Evanston Township High School Auditorium
1600 Dodge Ave., Evanston, 60201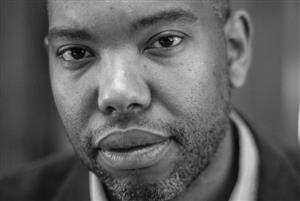 Ta-Nehisi Coates (image from www.familyactionnetwork.net)
Evanston Township High School will host "The Water Dancer: An Evening with Ta-Nehisi Coates" on Friday, October 4, beginning at 7:00pm, in the school auditorium, located at 1600 Dodge Ave. The event is free and open to the public, suitable for ages 12 and up. The presentation will be recorded.
In only a decade's time, Ta-Nehisi Coates has produced some of our country's most seminal pieces of nonfiction writing. Whether in personal narratives like Between the World and Me or reportage like "The Case for Reparations," his luminous prose and gift for examining our most urgent struggles through a historical and cultural lens has transformed our notions of what non-fiction can do. Now comes Coates' breathtaking debut novel, The Water Dancer, a boldly imagined work of magic and adventure, love and separation, and the power of resistance. It is the story of America's oldest struggle—the struggle to tell the truth.
Young Hiram Walker was born into bondage—and lost his mother and all memory of her when he was a child. Hiram, who is gifted with a mysterious power, almost drowns when he crashes a carriage into a river, but he is saved from the depths by a force he doesn't understand, a blue light that lifts him up and lands him a mile away. So begins an unexpected journey into the covert war on slavery that takes Hiram from the corrupt grandeur of Virginia's proud plantations to desperate guerrilla cells in the wilderness, from the coffin of the Deep South to dangerously utopic movements in the North. Even as he's enlisted in the underground war between slavers and the enslaved, all Hiram wants is to return to the Walker Plantation to free the family he left behind—but to do so, he must first master his magical gift and reconstruct the story of his greatest loss.
Just as Coates' reportage was built on intensive study of his chosen subjects, so too is The Water Dancer. He spent over a decade researching this book, visiting historic sites such as Monticello, Shirley Plantation, the Whitney Plantation, and combing through primary documents, with an emphasis on the oral histories taken from enslaved people.
Coates is the author of The Beautiful Struggle, We Were Eight Years in Power, and Between the World and Me, which won the National Book Award in 2015. He is the author of Marvel comics The Black Panther and Captain America. He is a Distinguished Writer in Residence at New York University's Arthur L. Carter Journalism Institute, and he is the recipient of a MacArthur Fellowship.
Coates will be interviewed by poet, essayist, and cultural critic Hanif Abdurraqib, author of The Crown Ain't Worth Much, They Can't Kill Us Until They Kill Us, Go Ahead in the Rain, and A Fortune for Your Disaster. He is a co-founder, with Eve Ewing, Ed.D. (FAN '18) of the Echo Hotel poetry collective. A book signing for Abdurraqib's books will be held after the program. Books will be available for purchase at the event. Please note: Coates will not hold a book signing after the discussion.
RSVPs are not required. The line forms at 4:30pm, and doors open at 6:00pm for the 7:00pm event start time. Seating is first-come, first-served. Overflow seating is available. The event will also be live-streamed beginning at 7:00pm on the ETHS YouTube Live Stream channel.
Guests should plan to arrive at least 20 minutes before the start of the event to find parking and seats. Accessible seating is available in the auditorium. Parking is available in the lot across from the main entrance, off of Dodge Avenue, or in the lots behind the high school. Parking is also available along Dodge Avenue according to posted City of Evanston signs.
The October 4 presentation is sponsored by Family Action Network (FAN), in partnership with Baker Demonstration School, Evanston Township High School D202, Foundation 65, Francis W. Parker School, Roycemore School, Young, Black & Lit, and Youth & Opportunity United (Y.O.U.). For more information about FAN events and sponsors for the 2019-20 presentations, visit www.familyactionnetwork.net.