Return to Headlines
ETHS Ranked Among Top High Schools in the Nation
April 29, 2021 10:00am CT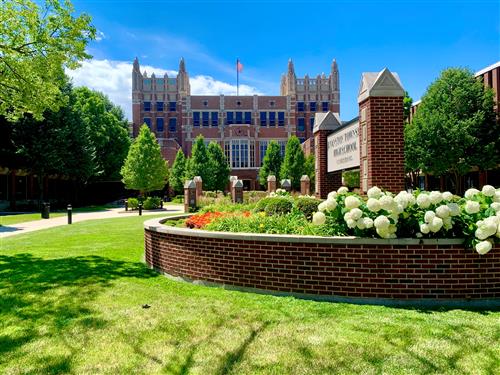 U.S. News & World Report released its "Best High Schools" rankings for 2021, placing Evanston Township High School (ETHS) at 41 in Illinois and 827 in the nation. Overall, ETHS received a score of 95.37 out of 100 on the national rankings scorecard.
The U.S. News Best High Schools report ranks nearly 18,000 public high schools, out of a review of nearly 24,000 in all 50 states and the District of Columbia. According to the U.S. News website, the top-ranked public high schools around the country include a mix of traditional, charter and magnet schools. The highest-ranked schools are those whose students excelled on state tests and performed beyond expectations; participated in and passed a variety of college-level exams; and graduated in high proportions.
"I am so proud that ETHS consistently remains one of the top high schools locally and nationally, as our teachers and staff work to support the academic as well as social and emotional growth of our students," said ETHS District 202 Superintendent Eric Witherspoon. "Ranking in the top three percent of all high schools in the U.S. including charter, magnet, and selective enrollment high schools underscores the commitment to our goals and vision for the future."
Six indicators were used on a weighted scale to produce this year's ranking: College Readiness (30% of the ranking); Math and Reading proficiency (20%); Math and Reading performance (20%); Underserved Student Performance (10%); College Curriculum Breadth (10%); and Graduation rate (10%).
Collecting data from third-party sources, this is the third year the high school rankings have been calculated using its current methodology. As a result, only rankings from the 2019-2021 editions are comparable to each other. For the most detailed explanation of the methodology, read the Best High Schools Technical Appendix.
To view ETHS' complete ranking profile, visit: https://www.usnews.com/education/best-high-schools/illinois/districts/evanston-township-high-school-district-202/evanston-twp-high-school-6729
To learn more about the U.S. News & World Report's 2021 "Best High Schools" rankings, visit: https://www.usnews.com/education/best-high-schools.