Return to Headlines
ETHS Names Gym in Honor of Former Co-Athletic Director and Coach Shirley Nannini
April 27, 2023 4:00pm CT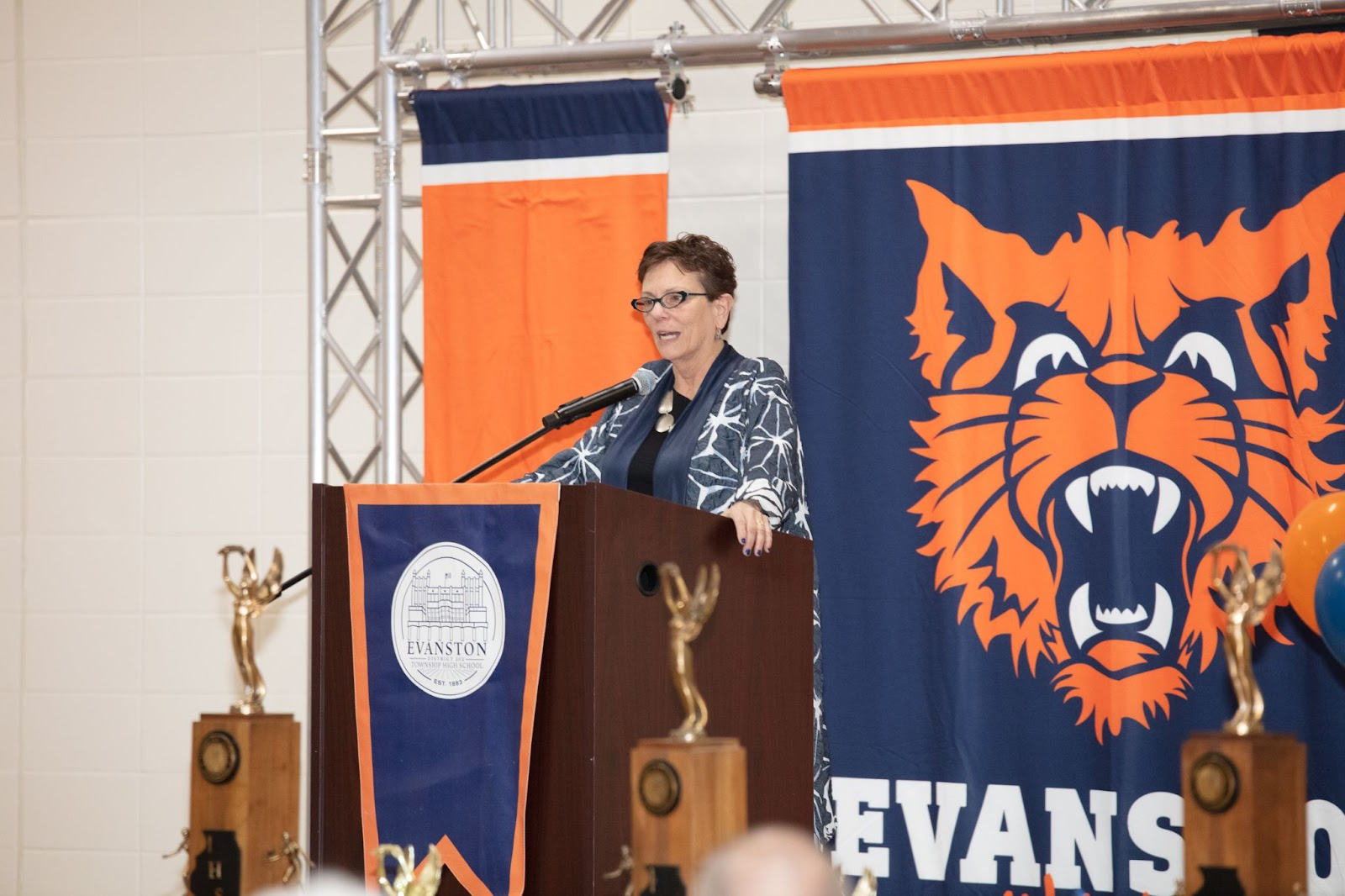 Shirley Nannini speaks during the dedication of the ETHS gymnasium named in her honor.
Evanston Township High School held a dedication ceremony on Friday, April 21 to honor Shirley Nannini, a former ETHS physical education teacher, co-athletic director, tennis and badminton coach.
The Shirley Nannini Gymnasium is named in recognition of Nannini's significant achievements in her 33 years at ETHS, including becoming the first female to be head coach of two sports at ETHS, the first female sports administrator in ETHS history, and the first female coach to win a state championship at ETHS.
"Shirley's impact on sports at ETHS continues to be felt today," said Chris Livatino, athletic director at ETHS. "She was a tremendous leader, who opened doors and removed barriers for our student-athletes by being a strong advocate for gender equality in sports. As we celebrate the 50th anniversary of the passage of Title IX, it's particularly fitting to honor Shirley."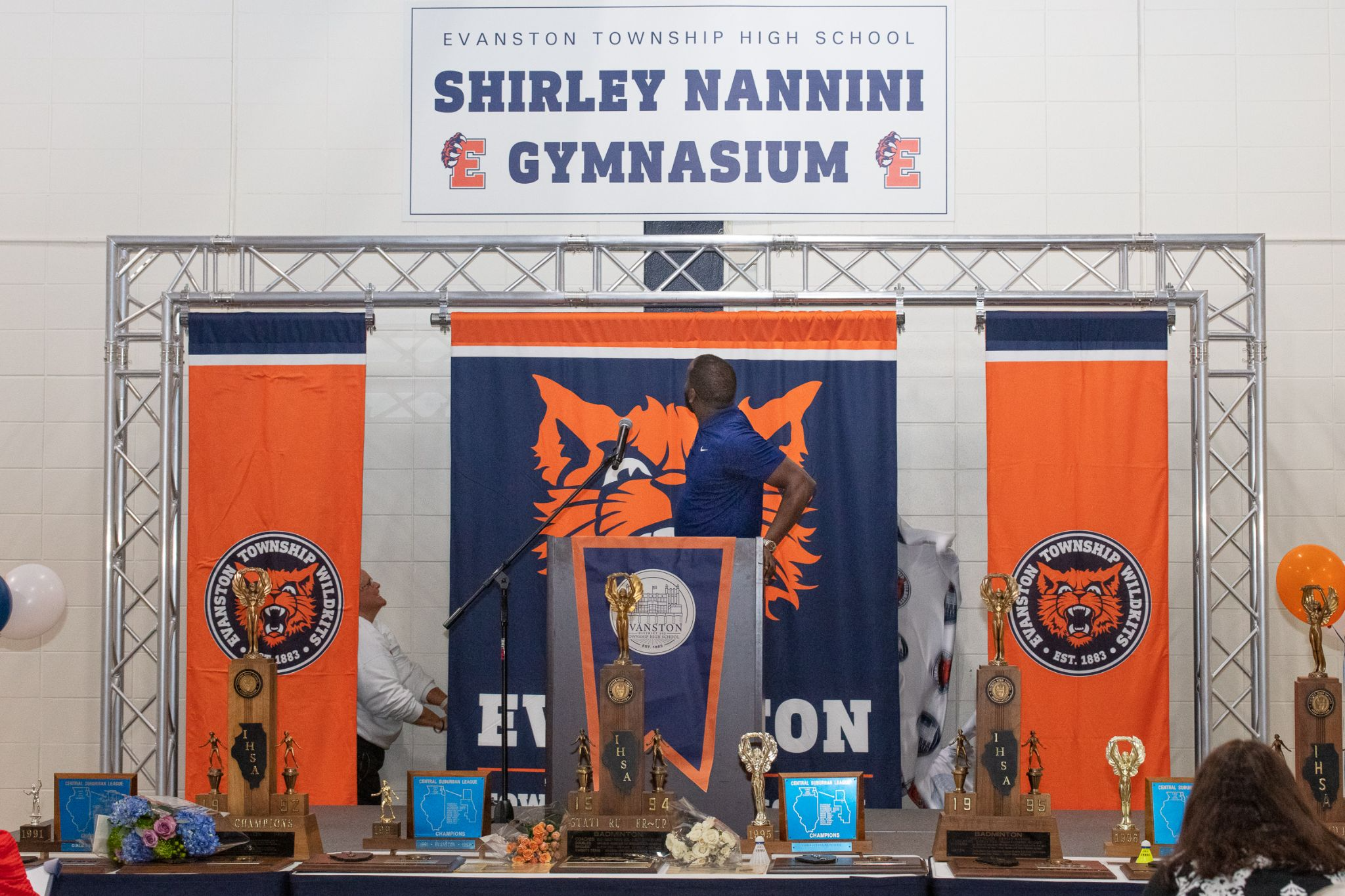 ETHS D202 Superintendent Marcus Campbell announces the unveiling of the new Shirley Nannini Gymnasium banner.
On hand at the ceremony were many of Nannini's former student-athletes at ETHS to show their support and thanks for the impact she had on their lives.
"Time with Nannini is like a warm hug," said Sura DuBow Lennon, ETHS Badminton player from 1984-88. "The feeling you get after spending time with her, you walk away with a smile on your face, feeling like you've been heard, feeling good about yourself and life, and feeling like you can tackle the world."
Nannini was a multiple winner of the Illinois Badminton Coach of the Year, served as president of the Badminton Coaches Association, received the Distinguished Service Award from the Illinois Athletic Directors Association, and was inducted into the Illinois Girls Coaches Association Hall of Fame. She worked with former co-athletic director and track coach at ETHS, Willie May, to develop gender equality within the athletics program during her administrator years.
"Ms. Nannini dedicated herself to education while uplifting the underserved and the people with the smallest voices at ETHS" said Carlita Matthews Heinrich, ETHS Badminton Team from 1986-1990. "She was and remains to be a stellar role model. She's charismatic, innovative, and a true humanitarian. I'm only one of many to receive her kindness and generosity."